HP 63 63XL Remanufactured Ink Cartridge (1 Black, 1 Tri-Color)
Use With Printer Model
More
Use with
DeskJet 1110
DeskJet 1111
DeskJet 1112
DeskJet 2130
DeskJet 2131
DeskJet 2132
DeskJet 2133
DeskJet 2134
DeskJet 2136
DeskJet 3630
DeskJet 3631
DeskJet 3632
DeskJet 3633
DeskJet 3634
DeskJet 3635
DeskJet 3636
DeskJet 3637
ENVY 4510
ENVY 4511
ENVY 4512
ENVY 4513
ENVY 4516
ENVY 4517
ENVY 4520
ENVY 4522
ENVY 4523
ENVY 4524
ENVY 4525
ENVY 4526
ENVY 4527
ENVY 4528
OfficeJet 3830
OfficeJet 3831
OfficeJet 3832
OfficeJet 3833
OfficeJet 3834
OfficeJet 4650
OfficeJet 4652
OfficeJet 4654
OfficeJet 4655
OfficeJet 4656
OfficeJet 4657
OfficeJet 4658
OfficeJet 5252
OfficeJet 5255
OfficeJet 5258
Product Name: E-Z Ink remanufactured ink cartridges replacement for HP 63XL 63 XL (This is NOT OEM product)
Package Contents: 1 x User Guide, 1 x Black 63XL, 1 x Tri-Color 63XL (Total 2 Pack)
Page Yield: Black is 480 pages per 63XL cartridge and Tri-Color is 330 Pages per 63XL cartridge at 5% coverage
Compatible Printers: HP ENVY 4510 4511 4512 4513 4516 4517 4520 4522 4523 4524 4525 4526 4527 4528 OfficeJet 3830 3831 3832 3834 4650 4652 4654 4655 4656 4657 4658 3833 5252 5255 5258 DeskJet 1110 1111 1112 2130 2131 2132 2133 2134 3630 2136 3631 3632 3633 3634 3635 3636 3637 Printer
Premium quality ink delivers crisp text and graphics

24 Months Warranty

1 business day

Free Shipping
Description
Product Information
Brand Name:E-Z Ink
Packing Size:3.9 x 3.5 x 3.1 inches
Color:Black,Tri-Color
REPLACE OEM #:F6U63AN, F6U64AN
Product Type:Ink Cartridge
FAQs
What HP ink can I use instead of 63?
The only ink cartridge model that you can use to replace HP 63 ink cartridges is the high-yield HP 63XL. Standard-yield HP 63 and high-yield HP 63XL ink cartridges have the same size, physical appearance, and, more importantly, printer compatibility. So if your printer uses HP 63, avoid using other ink cartridge model numbers to avoid issues.
Can I use generic ink in my HP printer?
Absolutely! E-Z Ink's compatible, replacement or remanufactured ink cartridges are designed to meet or exceed the OEM specifications. This means that you can get the same print quality and the number of prints without paying as much compared to original HP ink cartridges. Aside from this, using generic cartridges will never void the printer's warranty. So you can shop and use our cartridges without any worry.
Is this HP 63 ink cartridge compatible with my printer?
Our HP 63 compatible with HP DeskJet 1110 1111 1112 2130 2131 2132 2133 2134 2136 3630 3631 3632 3633 3634 3635 3636 3637 3639 ENVY 4510 4511 4512 4513 4516 4517 4520 4522 4523 4524 4525 4526 4527 4528 OfficeJet 5200 5255 5258 3830 3831 3832 3834 4650 4652 4654 4655 4656 4657 4658 3833 Printer.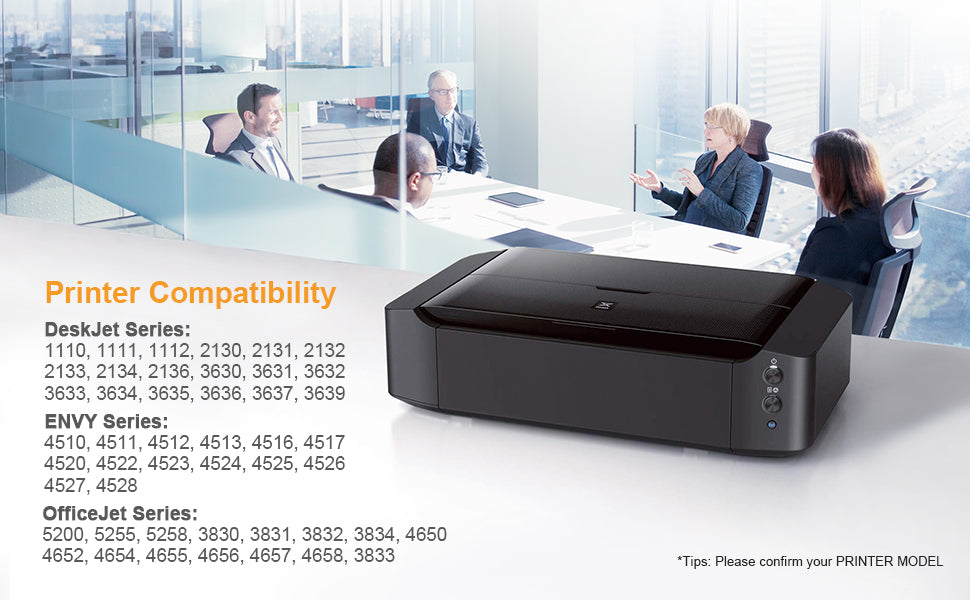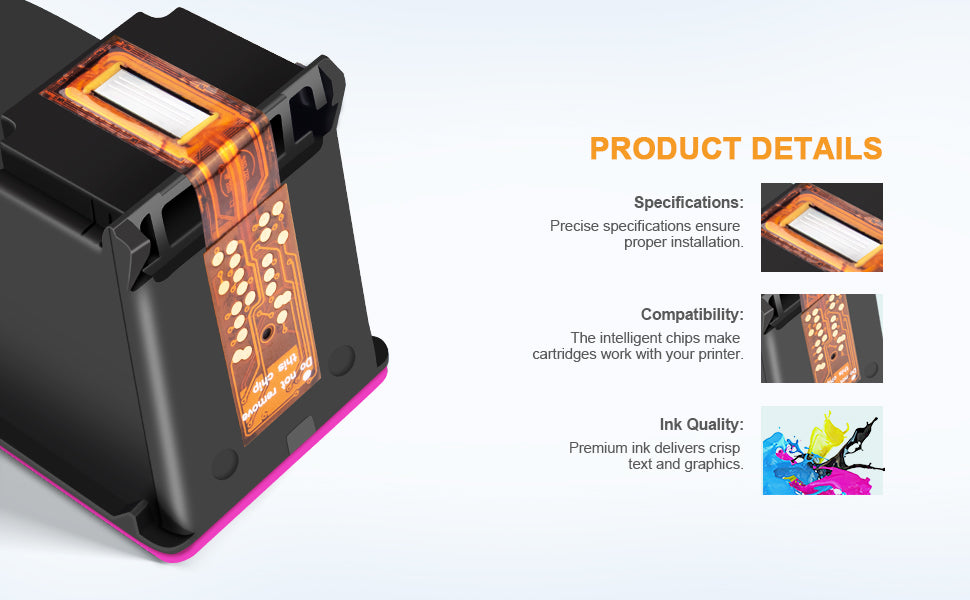 Good product
As someone who prints frequently for both work and personal use, I'm always on the lookout for high-quality ink at an affordable price. Perfect replacement for original. No problems with loading, quality or reliability. This will be my go to everytime I need more cartridges.
Equal to the Brand Name Product
Our all-in-one is old, but still working beautifully as we continue to use remanufactured ink cartridges.
Fit perfect and worked great.
A good deal on some quality remanufactured ink cartridges that work perfectly.
Reordered Already
They work. My printer doesn't reject them like so many other remanufactured cartridges. Already ordered twice. Highly recommend.
Well worth it
We were not at all disappointed with these. My son prints complex illustrations for his college courses, and these ink cartridges delivered accurate color and quality detail in all respects. Definitely will buy again.
ENTER YOUR EMAIL
Subscribe to obtain $5 off Coupon!
Get $5
loading...
WELCOME BACK!
You're already on the list
Take $5
as a thank you for comming
USE CODE: Newez123
CONINTUE SHOPPING